Shared 'hubs' urged for bankless towns
About 2 Months, 1 Week, 1 Day, 19 Hours, 27 Minutes ago.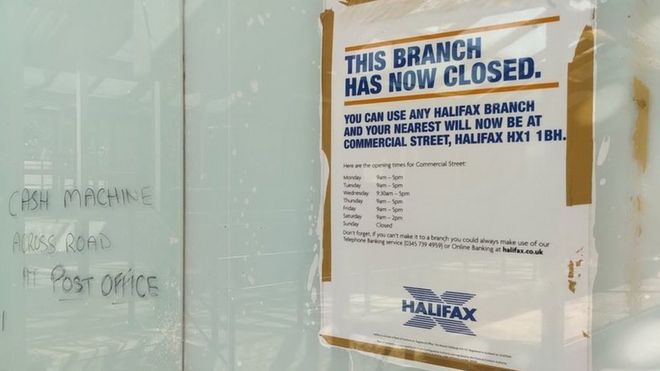 Banks have been urged to create local "banking hubs" for customers if there is a threat to the last branch in town.
The big four banks Lloyds, Barclays, HSBC and RBS would fund the hubs, which could be in Post Offices, but would have specially trained staff, MPs said.
MPs found banks were pushing people towards Post Office branches which do not offer key banking services.
The government might have to change competition law to allow banks to share facilities in this way, MPs said.
The Treasury Select Committee came up with the idea of local banking hubs as a way of dealing with the fallout from mass closures of branches.
It says there are still large sections of society which depend on branches and that banks cannot rely entirely on their online and mobile services, which have proved so vulnerable to IT failures.
Post Office reliance
As things stand, when the last bank in an area shuts down, customers are ushered towards the nearest Post Office to do their banking.
https://www.bbc.co.uk/news/business-48256529