Kingfisher boss to go as profits fall further
About 11 Months, 4 Days, 16 Hours, 43 Minutes ago.
The boss of struggling DIY group, Kingfisher, which owns B&Q and Screwfix, is to step down amid worsening profits.
Veronique Laury, who had been overseeing a turnaround plan, will leave the company, although no date was given for her departure.
Profits fell 13% over the last year, with the firm's French chain, Castorama, dragging down sales.
The firm also announced it would close all 19 Screwfix outlets in Germany.
It said it was considering the closure of 15 further stores across the group.
Kingfisher said Ms Laury would remain at the firm until a successor was found. She has been in the role since December 2014. Her departure will leave only five other female chief executives in the FTSE 100.
Ms Laury's turnaround strategy for the group, dubbed "One Kingfisher", is set to cost £800m over five years.
It involves unifying product ranges across brands, boosting e-commerce and seeking efficiency savings.
However, doubts were raised over her future at the DIY group after sales continued to flag and shares fell 27% over the last year.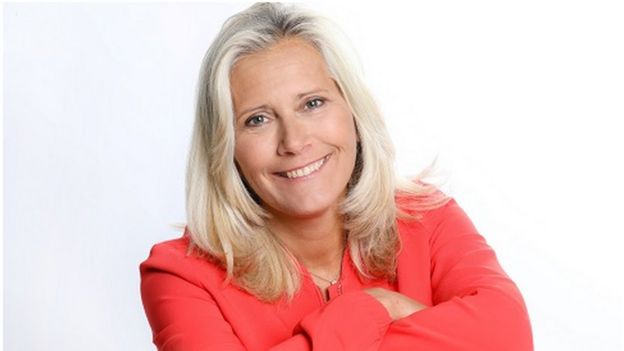 Ms Laury said: "Leading the transformation has been so exciting but also very challenging.
"As the transformation approaches its final year, I believe it is right for someone else to lead the next phase of the One Kingfisher journey."
https://www.bbc.co.uk/news/business-47636156