Asda overtakes Sainsbury's to become second largest supermarket
About 8 Months, 1 Week, 4 Hours, 5 Minutes ago.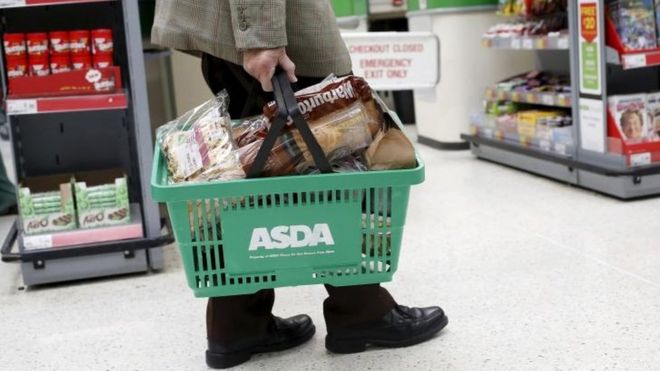 Asda has overtaken Sainsbury's to become the UK's second-largest supermarket, figures suggest.
Asda's sales rose 0.1% in the 12 weeks to 24 March taking its market share to 15.4%,
research firm Kantar said.
In contrast, Sainsbury's sales fell 1.8% over the same period, meaning its market share dropped to 15.3%.
The two supermarket groups are currently struggling to persuade the UK competition watchdog to allow their proposed £7bn merger to go ahead.
The
duo have argued that the tie-up
will save them £1.6bn and allow them to pass on £1bn in price cuts to savers. They have also agreed to sell between 125 and 150 supermarkets and a number of convenience stores if allowed to merge.
https://www.bbc.co.uk/news/business-47784817